Bathroom Remodel in Austin
Are you interested in a bathroom remodel and looking for a professional and reliable remodeling company in Austin, TX? Look no further than Contract Remodeling Services.
Our team can offer exceptional solutions, whether your current bathroom is outdated and needs revamping or has functionality that does not satisfy your needs.
We cater our expert services to homeowners who desire a complete bathroom renovation project or those who only want to make minor upgrades to the fixtures, wall, or bathroom floor. Whatever you need, our team of highly qualified and skilled contractors is ready to offer stunning bathroom remodel ideas that promise to make your dream bathroom a reality.
Bathroom Remodeling Services in Austin, TX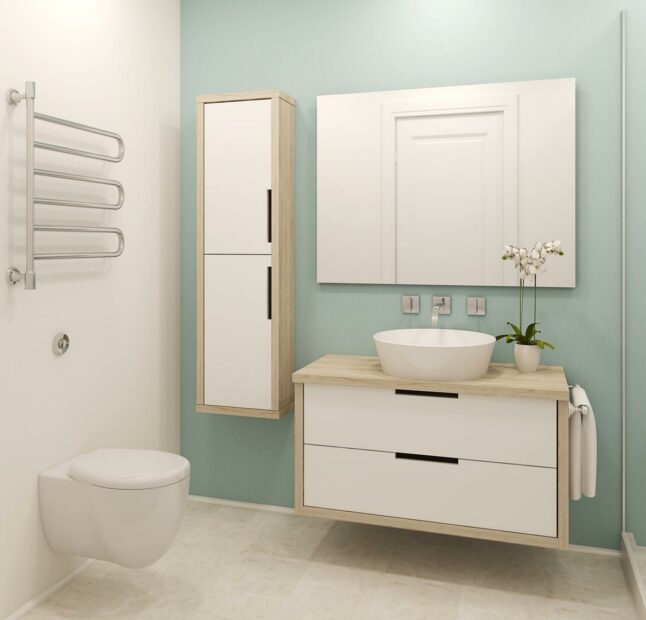 A professional bathroom renovation can offer homeowners several benefits. For instance, a bathroom remodel can:
Add value to your home
Help you sell your home quicker
Allow you to redesign your bathroom according to your personal preferences
Leave you with stunning, new, and modern bathrooms
Offer you one of the most rewarding experiences
Increase your home's comfort level
Save you a lot of money
When looking into a large or small bathroom remodel, experience is essential. Though there are multiple renovation companies in the area, you need someone with the right level of expertise and experience. You should always work with someone who knows what they are talking about and has the professionalism to guide you through the entire process.
At Contract Remodeling Services, our contractors dedicate their skills, effort, and time to offering you the best bathroom remodeling services in the area. We are passionate about ensuring you and your family enjoy all the benefits bathroom renovations offer.
Thanks to our commitment to top-notch customer service and quality results, we ensure that our bathroom remodeling services are stress-free. From your complimentary consultation and contract signing to materials selection and project completion, our team strives to give you the best customer experience possible.
Whether you are considering a complete custom remodel or simple adjustments, our Austin, TX, the team can help by offering an extensive range of services, including:
Custom bathroom remodeling
Partial bathroom renovations
Tub to walk-in shower conversions
Residential and commercial bathroom remodels
Luxury bathroom remodels
Handicap accessible bathroom remodel
We aim to help every homeowner remodel their bathroom without issues or complications. When you reach out to us, we begin with taking your order and writing down everything you want our contractors to do. Then, our bathroom designer will work closely with you, going over every detail to ensure they understand how you would like us to personalize the remodel. Our representatives will then discuss the remodel plan before getting to work.
Our team understands how essential it is for you to renovate this crucial part of your home. We ensure that all our efforts increase your home's quality, comfort, and overall value.
Large or Small Bathroom Remodel in Austin, Texas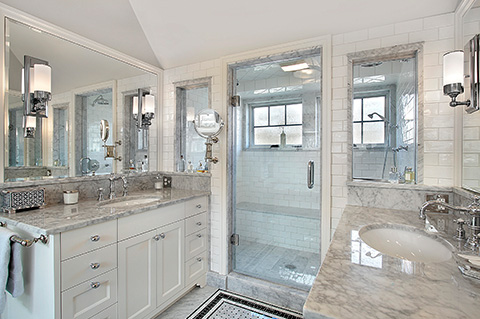 Contract Remodeling Services is your trusted remodeling contractor for bathroom renovations in the area. We focus on your complete satisfaction and guarantee professional services that deliver high-quality results.
In the past, size often limited choices in bathroom designs. However, thanks to the introduction of options like under-mount sinks and wall-mounted vanities, you can convert both large and small bathrooms into your personal oasis.
With 42 years of experience, we can create a functional and stylish space, no matter how large or small your bathroom is. For instance, we can:
Use soft or bright colors with light flooring
Make the space larger by keeping your bathroom walls clear and using wall-mounted and pedestal sinks
Use a glass door in the tub and shower space to give the area an illusion of pushed back walls
Brighten the room with suitable lighting to help balance out the dark colors you might choose
Are you only interested in cosmetic changes, or would you like to alter your bathroom's layout and features to enable it to suit your needs better? Let Contract Remodeling Services be your preferred design-build contractor in Austin, TX.
While many know Austin as the world's Live Music Capital, this is only the tip of what the city has to offer. It is also home to world-class museums, stunning outdoor spaces, and one-of-a-kind restaurants. All these attractions combine to provide residents and visitors with an unforgettable experience.
After spending your day taking in everything the city offers, homeowners want to return to a house with a bathroom fit for royalty. Every homeowner desires a bathroom that meets their functional and stylistic needs and preferences. Thanks to the efforts of our highly qualified, skilled, and experienced designers and contractors, this is now possible.
Enjoy professional bathroom remodel services in Austin, TX, today by contacting Contract Remodeling Services.