Bathroom Remodeling, Renovations, and Small Bathroom Remodel in Barton Creek, TX
Your Trusted Bathroom Remodeling Experts near Barton Creek, TX
While a number of the rooms in your home are used daily, it is the bathroom that likely sees action multiple times per day by each member of the family, as well as some friends that come over in Barton Creek, TX. Because of the time that is spent in that room, bathroom remodeling is high on the list for homeowners, and they bring in our experts from Contract Remodeling Services, Inc. While your bathroom isn't the largest room in the home, because it is used frequently on a daily basis any changes can have a big impact. Contact our team for your custom remodeling project to upgrade your bathroom as well as your home.
Custom Bath Remodel in Barton Creek, TX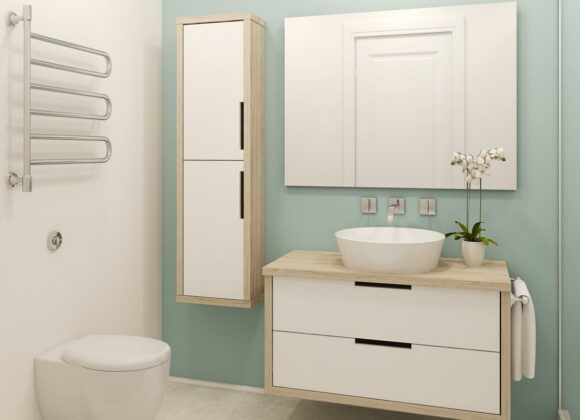 Your bathroom should be designed for how you live rather than be an afterthought. And because of the size of the bathroom, every square inch should be designed so that all space is maximized. While few may consider it, having custom cabinets in your bathroom will ensure that you have all of the storage that you desire. Work with our designers to develop a bathroom that is inviting and bright.
Your custom bathroom could also be connected to your walk-in closet, or you might want to have dual sinks. Be sure to consider custom LED lighting which can be utilized in a number of ways to provide soft, indirect lighting. The ventilation of a bathroom is important as well and strategic placement can help your bathroom from developing issues with mold. A custom bath remodel project provides a lot of opportunities to enhance the room and make it more of a sanctuary.
General Contractor for Bathroom Renovations near Barton Creek, Texas
Even a small bathroom remodel can benefit from having a general contractor who will oversee all of the important subcontractors needed for bathroom renovations. We can be your single point of contact while managing the various skilled trades for doing tile, electrical, plumbing, and more. Don't leave your Barton Creek, Texas bathroom as an afterthought. Call on our team from Contract Remodeling Services, Inc. to redesign and remodel your bathroom to enhance your home and daily living.
We have been helping homeowners update their homes for more than 40 years. Barton Creek is one of the larger and older neighborhoods in Austin. Some of the homes date back to the start of the 20th Century, others to the 1920s, and many are quite large as well as old. Named after nearby Barton Creek, the town began in 1974 as a development under the property partnership of Ben Barnes and John Connally. Contact your full-service, design to completion custom remodeling contractor today.
---
CONTRACT REMODELING SERVICES
---
Experience the Contract Remodeling Services Difference
When you choose Contract Remodeling Services for your bathroom remodeling needs in Barton Creek, TX, you're choosing a team of professionals who are passionate about their craft. With our expertise, attention to detail, and dedication to customer satisfaction, we guarantee a remodeling experience that exceeds your expectations.
We pride ourselves on our honesty, integrity, and transparent communication throughout the entire remodeling process. From the initial consultation to the final walkthrough, we'll keep you informed and involved every step of the way.
Transform your home with Contract Remodeling Services. Contact us today to schedule a consultation and let us help you turn your remodeling dreams into a reality. Together, we'll create a space that you'll be proud to call home.