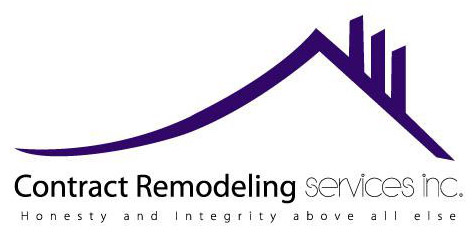 Contract Remodeling Services Inc. is committed to the safety and wellbeing of our employees, the homeowners we serve, and our larger community.
This document details the precautions we're taking in order to stay safe, prepared, and compliant during COVID-19 while still completing projects and employing our crew. The information is based on best practices, and we are adhering to them to the best of our ability. Don't hesitate to reach out with any questions or concerns you have about our safety measures and COVID-19 response.
---
We hope to work with you soon.
Steve Cannon, Contract Remodeling Services Inc.
Safety and precautionary commitments
COVID-19 Literacy and Employee Training
Pre-work Safety Precautions
On-site Safety Precautions
On-site Cleaning and Disinfection
Protocol for Exposure
Additional Legal Obligations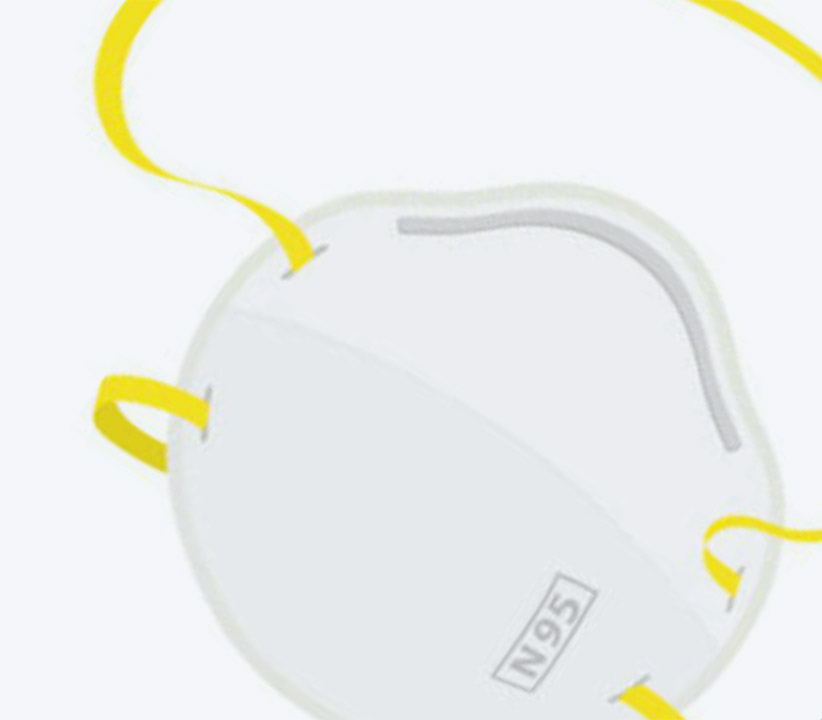 1. COVID-19 Literacy and Employee Training
We have taken the time to understand COVID-19 symptoms, how it spreads, and what efforts should be taken for prevention.
We have trained our team on the following information, so that all employees understand the symptoms and the preventative measures to follow.
Symptoms (via CDC):
Fever
Cough
Shortness of breath
Chills
Body aches
Sore throat
Headache
Diarrhea
Nausea/vomiting
Runny nose
Preventative measures (via CDC):
Wash your hands often with soap and water for at least 20 seconds especially after you have been in a public place, or after blowing your nose, coughing, or sneezing.
If soap and water are not readily available, use a hand sanitizer that contains at least 60% alcohol. Cover all surfaces of your hands and rub them together until they feel dry.
Avoid touching your eyes, nose, and mouth with unwashed hands.
Avoid close contact with people who are sick.
Cover your mouth and nose with a tissue when you cough or sneeze or use the inside of your elbow.
Throw used tissues in the trash.
2. Prior to work precautions
Each day, our employees follow these guidelines before coming into work:
When feeling sick, stay home.
Check their temperature each day before coming into work.
We ask them to drive individually to the job sites.
We ask to use the same car each day when possible.
3. On-site safety precautions
We take preventative measures while on the job site very seriously. We are adhering to the following guidelines in order to keep our crews safe and to minimize the possibility of COVID-19 exposure and spreading.
These precautions will hold throughout the entire job site, including inside work trailers, break areas, and lunch rooms.
Only the necessary workers for a job should come to the site.
Any necessary visitor will be asked COVID-19 symptom screening questions before they are allowed to enter the job site.
Anyone on the site that is showing COVID-19 symptoms will be asked to return home.
Any meetings that can take place over the phone instead of in-person will transition to doing so.
Any in-person meetings will consist of fewer than 10 participants, and participants will remain at least 6 feet apart.
Employees will avoid physical contact with one another, and stay at least 6 feet apart whenever possible.
Employees have been advised to stagger their breaks to avoid close contact and cases where more than 10 people are gathered in a confined space.
If water is unavailable for hand washing, we will provide access to hand sanitizer whenever possible.
All employees are advised to minimize the sharing of equipment and gear.
In cases when equipment is shared, we will provide alcohol-based wipes for disinfection whenever possible.
We will divide crews into groups when possible to reduce the prospect of a complete project shut down if an individual gets infected.
We ask employees to bring their own food and drinks to avoid sharing while on the job site.
We will aim to minimize contact and close proximity for all on-site deliveries.
4. On-site cleaning and disinfection
We take cleaning and disinfection seriously in order to keep the job site safe and minimize the chances of a virus spread. We are adhering to the following guidelines to the best of our ability.
Whenever possible, employees will have access to the necessary cleaning equipment consisting of one or more of the following:

Household disinfectant
Alcohol solution with at least 60% alcohol
Diluted household bleach (when appropriate for the surface)

We will maintain Safety Data Sheets of all disinfectants used on the site
We will clean job trailers and break rooms at least once per day
The trash will be changed at least daily by someone wearing gloves
All portable job site toilets should be cleaned at least twice per week when possible.
Frequently touched items (like doors) will be disinfected frequently.
Vehicles, equipment and other tools will be cleaned daily and each time before a change in the operator.
5. Protocol for exposure
We are doing everything in our power to avoid any COVID-19 cases. In the event where a case arises, we have the following precautions and steps in place:
Symptomatic individuals:
We will ask employees exhibiting any symptoms to remain home until they are symptom free for 72 hours without the use of symptom-altering medicines.
When possible, employees will be asked to show a doctor's note clearing them for work upon return.
In the case that an employee comes in close contact with a COVID-19 individual:
Employees must let us know if they have come into contact with someone with the illness.
Said employee will be directed to self-quarantine for 14 days from the last contact they had.
In the case that an employee tests positive for COVID-19:
They will immediately be directed to self-quarantine.
They will not be able to return to work until it has been at least 7 days since their first positive test and 3 full days without showing any symptoms.
If hospitalized, we will ask employees to provide documentation from their medical care provider before they can return to work.
We will investigate all other employees that might have contracted the virus.
Anyone that has been exposed will be directed to self-quarantine for 14 days.
6. Additional legal obligations
We are following the below legal guidance in the case that a COVID-19 case arises within our company.
Confidentiality
Other than when legally required to report workplace occurrences of COVID-19, confidentiality of medical conditions will be held in accordance with applicable law whenever possible given the circumstances.
We will keep the number of informed individuals about one's sickness to a bare minimum.
We reserve the right to inform our employees that a co-worker has gotten diagnosed with COVID-19 when they, themselves, might have been exposed.
OSHA recording
OSHA requires construction employers to report work-related injuries and illnesses, as well complete various forms. COVID-19 is considered an illness under OHSA when the diagnosis is confirmed.
In the case of a confirmed COVID-19 diagnosis, we will determine if it meets the criteria for recording and reporting under OSHA.
We will determine whether any COVID-19 cases are work-related, and if so, file the necessary OSHA reports.
General Points
The contents of this document are subject to change as new information is released regarding COVID-19