Home Remodeling and Renovations in Cedar Park, Texas
Home Renovations Cedar Park, TX, Residents Trust – 512-278-8975
When pricing out home remodeling in Cedar Park, TX, it's easy to feel overwhelmed. Do you add rooms, expand them, or combine them to become one open space? Are simple kitchen and bathroom remodeling projects enough to achieve your goals?
You could spend days working out the pros and cons and still feel unsure. Save yourself the stress and call Contract Remodeling Services Inc. today. Our top-notch team of inspectors, project managers, designers, artisans, and general contractors will work together to bring you the kitchen or bathroom of your dreams.
Home Remodeling and Kitchen & Bathroom Remodeling in Cedar Park, TX
We can assist with any home renovations in Cedar Park or the surrounding areas. Contact us about your next home improvement project, and we'll send out one of our estimators to discuss the details with you and assess the working conditions.
Home Remodeling in Cedar Park, TX
Contract Remodeling Services is the trusted remodeling contractor for bathroom renovations and remodeling in Austin, TX. Honesty and integrity above all else, 42 years of experience and counting, we are ready to help you design the perfect bathroom for your needs.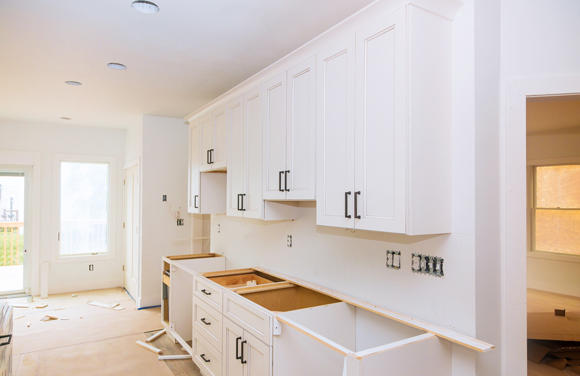 Our estimator understands the climate and style of Cedar Park and the surrounding areas exceptionally well. They'll discuss your dream home renovations and suggest ways to make them more cost-effective. They'll also provide an accurate quote on our home services upfront so that you know how much it'll cost.
When you decide to move forward, our team of designers will draw up plans from which to work. Our general contractor will arrange the necessary permits, and our support team will source your supplies at the best prices. Your project manager will give you regular updates on the progress of your home remodeling.
Residential & Commercial Construction in Cedar Park, TX
Getting your home and kitchen remodeled may seem like a great deal of work, but the upside is that you'll have the professionals at Contract Remodeling Services Inc. to rely on.
We plan carefully to minimize the disruption to your day. Our team works quickly without compromising quality in any manner. With Cedar Park being on Austin's doorstep, we're sure you can find some entertaining ways to spend your time.
Perhaps you're a tech guru. The companies in Domain and 7700 Parmer could use your skills. All the big names in technology like Google, Amazon, and Apple have space in one of these buildings.
If your tastes are more toward blazing trails outdoors than in the digital arena, then the Brushy Creek Regional Trail may suit you better. With 1,000 acres of space and several trails, picnic spots, and photo opportunities, you'll love exploring it.
Would you like to get the ball rolling for your home remodeling in Cedar Park, TX? Contact Contract Remodeling Services Inc. today by calling 512-278-8975.