Home Renovations in Austin, TX
Home Renovations Austin, TX, Residents Trust – 512-278-8975
When you consider home renovations in Austin, the range of choices available may leave you feeling overwhelmed. Consult the team at Contract Remodeling Services Inc. today to get started on your next home renovation project.
Our licensed and experienced professionals will work with you to make your dream home a reality. We're with you every step of the way, thanks to our design team, industry contacts, dedicated professionals, and unwavering devotion to customer service.
Austin homeowners that work with us are always satisfied with the results. We understand that there is no one solution for every home or business. To ensure that your home remodeling project meets your expectations, we customize various elements.
These minor tweaks may seem unimportant, but they make the rooms easy to work in and improve the flow. Contact our team today to see how we can improve your home today.
Home Renovations in Austin, TX
Contract Remodeling Services is the trusted remodeling contractor for bathroom renovations and remodeling in Austin, TX. Honesty and integrity above all else, 42 years of experience and counting, we are ready to help you design the perfect bathroom for your needs.
Home Remodeling and Kitchen and Bathroom Remodeling in Austin, TX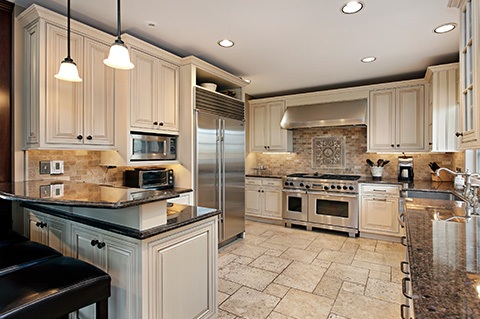 Call the experts at Contract Remodeling Services Inc., and we'll send an assessor out to give you a free estimate and advice on the home renovations you're considering. They will discuss the details of your home remodeling project in terms of cost and timeline.
Our team members are highly experienced and can provide accurate quotes upfront; you won't receive a nasty surprise when you open your bill after we do the work. If any changes need to be made, we will approve them before commencing work.
We'll add in stylish, unique features to make your Austin home one of a kind. Once you give us the go-ahead, we will assign your project management team. From this point on, you'll have only one point of contact to make your life during your home renovation easier.
Residential and Commercial Construction in Austin, Texas
Austin home remodeling and home improvement offer various services. It could be as simple as painting one room or as complex as adding an extra floor. With the successful Contract Remodeling Services Inc. team on your side, you can ensure that your home remodel moves forward flawlessly.
Thanks to Austin's beautiful natural scenery, there's much to do while we're working on your home. You could cool off In Barton Springs or take a stroll in Zilker Park. If the heat gets to you, head over to the Lyndon B. Johnson library to do some light reading in the air conditioning.
Are you ready for your new home? Call Contract Remodeling Services Inc. today at 512-278-8975 for all your renovations in Austin, TX.