Kitchen Design, Kitchen Cabinets, Kitchen Remodeling, and Kitchen Cabinet Design in Austin, Cedar Park, Round Rock, Pflugerville, Georgetown, TX, and Surrounding Areas
Kitchen Remodeling
From inception to final design, Contract Remodeling Services offers the finest cabinets, materials and certified installations, including granite and tile. Kitchens require many different qualified craftsmen coming together to create a cohesive and functional design. Working with a design-build contractor gives you the advantage of a streamlined process so everything works together – architecture and engineering plans that go straight into construction. Call us to get started on a free estimate for your Austin area home including Round Rock, Pflugerville, Georgetown and Cedar Park.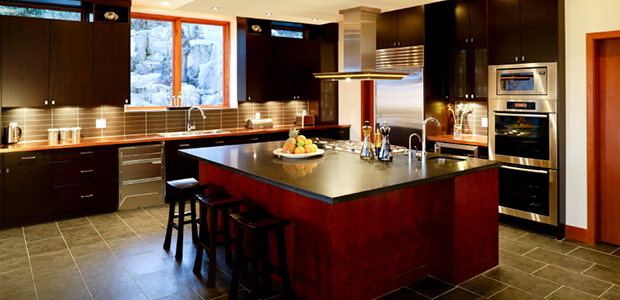 Kitchen Designs
Open kitchens are not like the closed kitchens of years past.
Today people see their kitchen as an extension of their entertaining space. Now the kitchen must have seating, good flow and above all, designer features. Kitchens are no longer a cookie-cutter design and every part is specially designed for the home, the function and most importantly, the family that lives there. Having a great kitchen design from a design-build contractor is like putting a design firm and a general contractor together.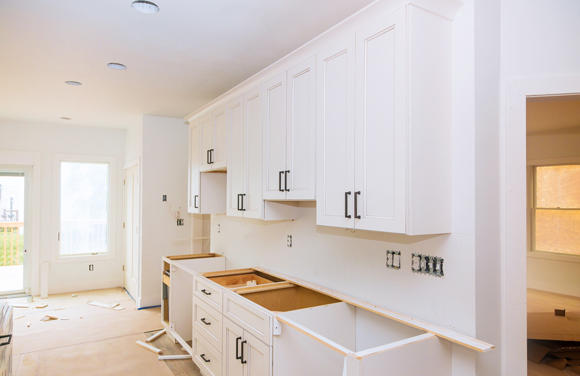 Kitchen Cabinets
We know there are many choices when it comes to kitchen cabinets.
For example, some stores will advertise a certain price as a 'full kitchen'. But the modular design they are advertising doesn't take into consideration your kitchen's measurements and your needs. We work with manufacturers to get you the kitchen you'll be proud you spent the extra time searching for. Custom cabinets, unique finishes and more are part of our kitchen designs. New features are coming out all the time and we love to bring the excitement to our customers they were not expecting.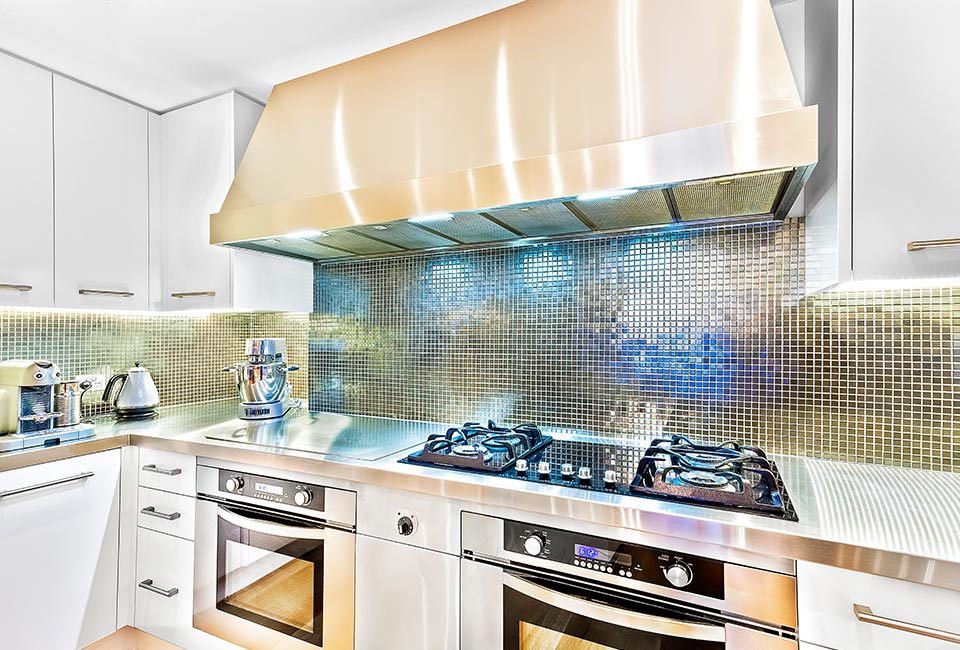 Kitchen Cabinet Design
Often our customers are surprised by how many options there are in kitchen cabinet designs.
We know you have been looking at pictures or home remodeling shows, and we have many options to help you too. Here are some of the things you can start to look for in your search for the perfect kitchen cabinet design.
Cabinet door profiles – The outside of your kitchen cabinet doors will have a lot to say about your kitchen design. For example, a recessed or raised arch can be traditional or give a farmhouse feel depending on which you decide. On the other hand, flat slab cabinets have a clean and modern feel.
Wood type and color – You might already have your heart set on this one. The color and/or wood usually is a different color than the counters and the floor. It's a lot to take into consideration when thinking of the overall design, especially if you have an open concept.
Function – Some people love shelves while others like the convenience of drawers. The option you choose can make a difference in your budget, but remember, it's the functionality you're going for and you're the one that is using the kitchen.
Organization – Another part of the budget but there are so many new features these days that amaze people who say they can't live without them. Special drawers for spices, baking racks, glasses and more. These are part of your dream kitchen so let's be sure to incorporate them into your kitchen cabinet design.
Gallery
Contract Remodeling Services is dedicated to meeting your needs.
Our company is licensed and insured for your protection. Call us now at 512-278-8975 to get a free estimate on your next kitchen remodeling project!