Kitchen Remodeling in Austin
Opting for professional kitchen remodeling is one of the best ways to get your dream kitchen you've in Austin, TX.
Gone are the days when kitchens were simply a room for cooking. Today, homeowners see their kitchens as more like an extension of their home's entertaining space.
Modern kitchen designs often incorporate good flow, seating, functionality, and stunning design features. Furthermore, these designs are specific to your home and the family's needs.
Fortunately, if your kitchen does not currently meet your aesthetic and functionality needs, Contract Remodeling Services can help with a professional kitchen renovation
With a highly professional and skilled team, our goal is to offer stunning and practical kitchen design ideas that promise to change the way you use the space. Thanks to our services, you can transform that closed-off area into an open space perfect for creating excellent food and memorable moments.
Kitchen Design in Austin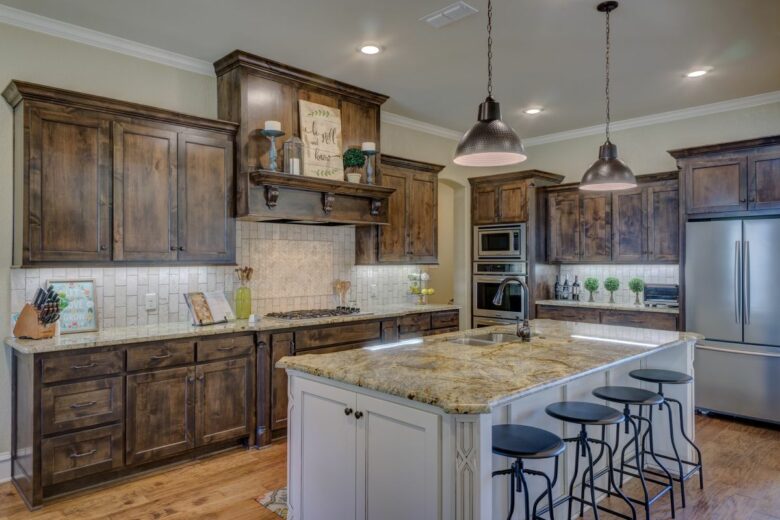 Contract Remodeling Services is a renovation company that operates on a design-build basis. Our team provides homeowners with the finest materials and quality workmanship from design inception to project completion. In addition, we guarantee that our design and installation services will leave you with your dream eat-in kitchen or kitchen island.
Kitchen remodeling requires the collaboration of multiple qualified professionals. Working with us allows you to enjoy the advantages of a streamlined process. Our proven remodel process involves the following steps.
Consultation with the Designer
After you contact us, we will direct you to our kitchen design team, who aims to help you develop a design of your preferred style. They will go over everything with you, from materials and preferred lighting fixtures to the look and feel of your dream kitchen.
Even if you are unsure about the exact design you want, the team has the necessary experience to guide you through the process by taking you through various styles and approaches our contractors can implement.
Construction
At Contract Remodeling Services, we provide more than just stunning, innovative designs. We also have a team of remodeling contractors in Austin, TX, ready to make your vision a reality. Why worry about multiple companies handling various remodel aspects when you can let our professional and reliable team manage everything for you?
Completion
The final step involves the remodel completion and the start of a new chapter for you and your family. Backed by years of experience and exceptional expertise, we guarantee satisfactory results.
Unlike what some homeowners might think, kitchen remodeling is not just about replacing the old with the new. It is about how everything comes together to create the best kitchen for your home.
Our goal is to leave your kitchen with better aesthetics and practical functionality that make it more enjoyable to spend time in and easier to use.
Kitchen Cabinets, Countertops, and Full Kitchen Remodeling in Austin, TX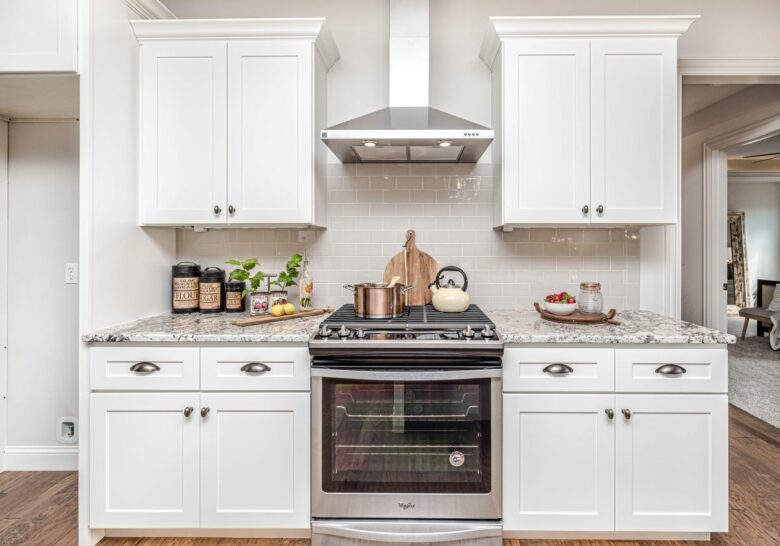 Besides offering full kitchen remodels, we provide homeowners with expert installation services for their kitchens' cabinetry and countertops. Additionally, we work with manufacturers, incorporating unique finishes that are sure to add excitement to your entire kitchen.
Utilizing keen attention to detail, our team considers several factors to ensure we provide you with the perfect cabinet design. Some of these factors include:
Cabinet Door Profile: The cabinet doors play an essential role in the overall design. For instance, flat slab kitchen cabinets provide a modern and clean aesthetic, while a raised arch feels more traditional.
Wood Color and Type: The wood's color and type are crucial, especially if your kitchen has an open concept. In most cases, the color of your kitchen's painted cabinets will differ from that of the floor and counter.
Organization: Your kitchen cabinets can include special drawers for glasses, baking racks, and spices.
Function: Do your preferences align with the convenience of drawers, or are you more into shelves? Such decisions go a long way in determining your kitchen's functionality.
We review all these considerations with you to ensure that we design projects with results that will satisfy your wants and needs. Furthermore, thanks to skilled craftsmanship and quality materials, we can create spectacular spaces that will make you fall in love with your home all over again.
The capital city of Texas, Austin, is a city buzzing with multiple exciting attractions. A simple exploration of its entertainment districts will expose you to its diversity, from renowned galleries to cool live music venues and scenic outdoor destinations. You could even enjoy an extensive selection of mouth-watering delicacies the culinary scene offers.
However, as tasty as these delicacies might be, nothing beats a home-cooked meal. With the help of professional kitchen remodeling services in Austin, TX, you can share this meal with friends and family in a stunning, new space. Contact Contract Remodeling Services today to learn more about what we do.