Kitchen Remodeling, Kitchen Cabinets, and Kitchen Design in Round Rock, TX
Your Trusted Kitchen Remodeling Experts in Round Rock, TX
We believe in honest relationships and an honest day's work. At the end of the day, we want you to be completely satisfied with your remodeled kitchen. From the design and selection of materials to the installation and final details, our team will be with you every step of the way to ensure that the end result meets or exceeds your expectations.
Kitchen remodeling is of paramount importance to many homeowners as it breathes new life into one of the most central and frequently utilized spaces in your Round Rock, TX home. They call the kitchen the "heart of the home" for good reason! Enabling you to create a functional and attractive kitchen space that meets your practical needs, kitchen remodeling projects can significantly transform your home, giving you the house of your dreams, without the need for relocation.
At Contract Remodeling Services, we have over 40 years of expertise in kitchen remodeling, kitchen design, cabinets, countertops and more for residents in or near Rounds Rock, TX, and the surrounding communities. From the initial kitchen design phase through the completion of the new kitchen installation, we include you in each step of the process to ensure your complete satisfaction with your renovation. Contact us today to request a quote on kitchen remodeling for your home!
Kitchen Design in Round Rock, TX
Kitchen design plays a crucial role in kitchen remodeling, as it determines the layout, flow, and functionality of your space. From choosing the right kitchen cabinets and appliances to optimizing storage and workspace, a well-thought-out kitchen design ensures a harmonious and efficient kitchen that meets your needs and enhances your overall cooking and dining experience.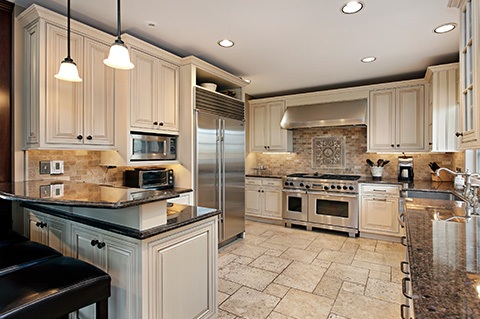 Here are some of the crucial elements of kitchen design anyone considering remodeling should plan:
Layout and floor plan
Cabinetry and storage solutions
Countertops and surface materials
Appliances and fixtures
Lighting design
Backsplash and wall treatments
Flooring options
Color palette and finishes
Kitchen island or peninsula
Ventilation and exhaust system, and more!
Kitchen Cabinets for Round Rock, Texas
Kitchen cabinets play a pivotal role in a kitchen remodeling project, as they contribute to both the functionality and aesthetics of the space. Upgrading your kitchen cabinets allows for better organization and storage solutions, optimizing the usability of your kitchen space. Additionally, new kitchen cabinets can dramatically transform the overall look and feel of your kitchen, providing a fresh and updated appearance that can significantly increase the value and appeal of your home.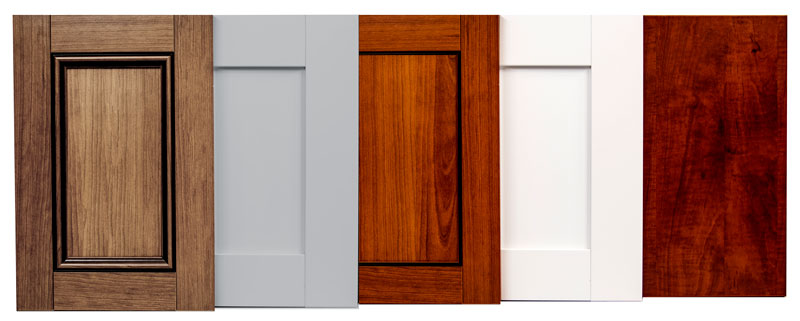 General Contractor for Kitchen Remodeling in Round Rock, TX
Residents are drawn to Round Rock, TX for its exceptional quality of life and family-friendly atmosphere. The city has much to offer, including a strong sense of community, top-rated schools, and a low crime rate, making it an ideal place to raise a family. Just a short distance to Austin, residents enjoy the benefits of suburban living while still having easy access to the vibrant cultural and employment opportunities of the nearby city.
At Contract Remodeling Services, our general contractors head on kitchen remodeling for Round Rock, TX and the surrounding areas. Working directly with you through each step of the process, our general contractors ensure that you get the most from your kitchen remodeling project and are optimally satisfied with the final results. Contact us today to chat with a general contractor about your kitchen design dreams for your Round Rock home, or residence in the surrounding areas.
Why Choose Contract Remodeling Services for Your Kitchen Remodeling Project?
Unmatched Expertise: With our extensive experience in the remodeling industry, our team of skilled professionals has the knowledge and expertise to handle projects of any size and complexity. We stay up-to-date with the latest trends and techniques to ensure that your kitchen remodeling project exceeds your expectations.
Innovative Kitchen Design: Our talented design team combines creativity with functionality to create stunning kitchen designs. We listen to your ideas and preferences, working closely with you to bring your vision to life. From layout planning to selecting fixtures and finishes, we pay attention to every detail to ensure a seamless and cohesive design.
Honesty and Integrity: At Contract Remodeling Services, honesty and integrity are at the core of everything we do. We believe in transparent communication, fair pricing, and delivering high-quality workmanship. We treat your home with the utmost respect, ensuring a smooth and stress-free remodeling experience from start to finish.
---
CONTRACT REMODELING SERVICES
---
Transform Your Kitchen with Contract Remodeling Services
When it comes to kitchen remodeling in Round Rock, TX, Contract Remodeling Services is the name you can trust. Our dedication to excellence and commitment to customer satisfaction set us apart from the competition. Whether you're looking to upgrade your kitchen cabinets, install new countertops, or completely transform your kitchen, our experienced team is here to bring your dream kitchen to life.