Are you tired of walking into the same washroom in your house with the same tiles, walls, fixtures, and more? Do you want to do something new with the interiors? Worry not, for we at Contract Remodeling Services Inc., bring to you our state-of-the-art bath remodel options. If you need a change, then we will present to you, choices that will not only present you with freshness but will also enhance your utilization experience. We strictly believe that our customers deserve nothing short of excellence and we do everything possible to make sure they get it. We provide our services to customers living in and around the areas of Round Rock, Georgetown, Pflugerville, Cedar Park, and Austin.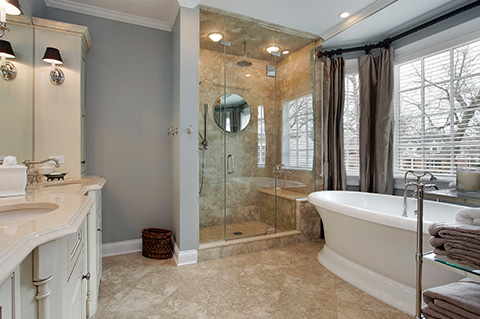 Here, we have made a list of 3 smart reasons why you should redo the interiors of your washroom from time to time. Take a look.
Washrooms are places that tend to collect particles that over time leave stubborn stains on the settings and fixtures that you have installed there. These stains are often too difficult to remove. The easy fix for such stains is the removal of the tiles on the floor and along the walls and replacing them completely.
Keeping your washroom clean is something that should be done on a regular basis. While it is easier to clean using cleaning materials and chemicals, sometimes what is needed is a replacement of the parts which are beyond the scope of cleaning. Replacing parts becomes essential for maintaining hygiene.
To

Improve the Appearance
If you have had the same tiles line your floor and the walls for years then redoing the interiors might be the way for you to go to make this particular part of your house more attractive and welcoming.
So, if you are looking for a firm to redo the interiors of your washroom, based on the points mentioned above then you should give us a call at 512-278-8975 without any further delay.