Have you been using the same bathroom for a long time now? If you have been living in the same house, then it is quite natural that you will have to go with the same bathroom. But if you have been using it for a long time, it is sure to face certain kinds of damages. You have to carry out bathroom renovations from time to time in order to make sure that the bathroom remains functional and the interior you have is also upgraded according to the present times. We, at Contract Remodeling Services, can be the right choice for you. We are an established and reliable company which has been in this business for more than 42 years. We can provide you with all kinds of home remodeling, including kitchen and bathroom remodeling to even commercial construction services. We are known for our customization facilities and great build when it comes to construction. So, if you are located in areas like Austin, Cedar Park, Georgetown, TX, Pflugerville, or Round Rock, then you can opt for us.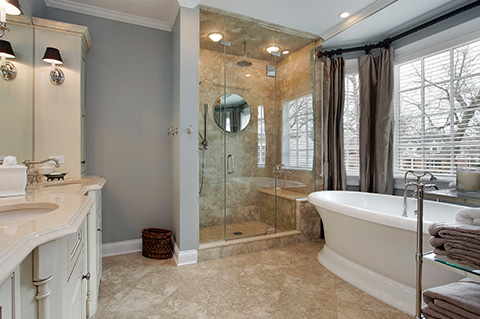 Here, we have put together a few things to check about a company offering you bathroom renovations. Take a look.
You have to check the level of expertise the company has when it comes to renovation services. Since the renovation will be provided by the professionals of the company, you have to inquire about their background information. Make sure that they have the right kind of skill and experience in carrying out these kinds of renovation services.
Bathroom renovations can be a little expensive. You have to make sure that you choose the company that seems most reasonable for you. That is why try to take quotes in advance from different companies and compare these before making a choice.
So, if you are thinking of choosing us, contact us today.