Whether you own a mansion or a small apartment, there will be a place in your house that you use to cook food for yourself and your family. This place is often considered sacred by many cultures and, thus, when it comes to kitchen cabinet design options, many do not hesitate to spend as much as needed. We, at Contract Remodeling Services Inc., bring to you such options at highly reasonable prices. We understand how important this particular part of any house is and leave no stone unturned to make it appealing. If you live in and around the areas of Round Rock, Georgetown, Pflugerville, Cedar Park, or Austin, then we are the firm to come to.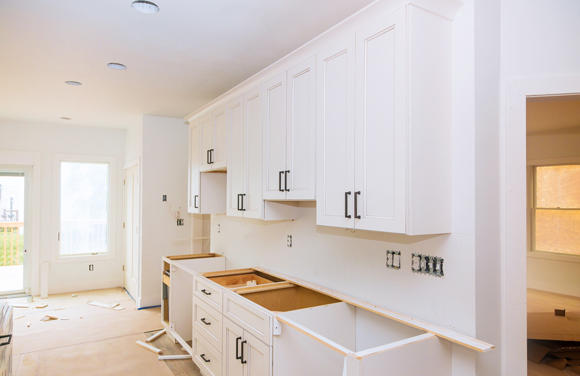 Here, we have put together 3 vital benefits that you can get by hiring a firm to take care of building the cupboards and shelves in the part of your house where food is made. Take a look.
Firstly, perhaps the main benefit which people expect upon outsourcing any kind of construction work is that the work will get done with utter professionalism and will prevent you from having to tackle the daily problems. This benefit is vital and foremost.
Obtaining Latest Market Options
Secondly, by hiring a firm you can make sure that the options are given to you include some of the very latest that are available in the market. This will not only enhance your living experience but will also increase the resale value of your house.
Optimization of Space Utilization
Lastly, if you are trying to build closets in a small space then hiring a firm to do the job could be the ideal path for you. A firm that specializes in this job will be able to optimize the space that is available and make sure that you get full utilization out of it.
So, if you are looking for a firm that will ensure that you get the benefits mentioned above then you should get in touch with us as soon as possible.