5 tips for choosing the right kitchen cabinets for your busy house
Choosing the right kitchen cabinets for a busy household is crucial, as they need to be durable, functional, and easy to maintain. Contract Remodeling Services Inc. has a wide range of kitchen cabinets to offer in Georgetown, TX, Round Rock, Pflugerville, Austin, Cedar Park and surrounding regions.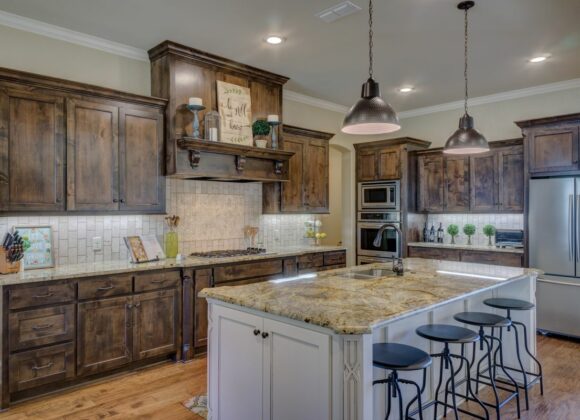 Here are five tips to help you make the best decision:
Quality and Durability: Opt for high-quality materials and construction that can withstand the wear and tear of a busy kitchen. Solid wood or plywood with a sturdy frame is preferable over particleboard or MDF. Check for features like soft-close hinges and drawer glides, as they enhance longevity by reducing impact and friction.

Easy to Clean and Maintain: Busy households require easy-to-clean surfaces to keep the kitchen looking tidy and well-maintained. Choose cabinets with a smooth finish, as they are easier to wipe down. Stains and spills are inevitable in a busy kitchen, so make sure the cabinets can be cleaned with mild soap and water without getting damaged.

Ample Storage and Organization: A busy kitchen requires efficient storage solutions to keep everything well-organized. Consider options like deep drawers for pots and pans, adjustable shelves to accommodate various items, and pull-out trays for easy access. Customizable cabinets can be beneficial in catering to your specific needs and maximizing space utilization.

Timeless Design: While it can be tempting to choose trendy cabinet styles, opt for a timeless design that will remain appealing for years to come. This way, you won't feel the need to update them frequently. Classic colors and simple door styles tend to withstand changing trends and maintain their aesthetic appeal.

Consider Your Lifestyle: Your family's lifestyle should play a significant role in choosing the right cabinets. If you have small children, consider cabinets with childproof features. If you love entertaining, look for cabinets that make food preparation and serving more convenient. Assess how your family uses the kitchen daily, and select cabinets that complement your lifestyle.
Bonus tip: Don't forget about proper installation. Even the best cabinets won't perform well if they are poorly installed. Ensure that the cabinets are installed by experienced professionals to guarantee their stability and functionality.
By considering these tips, you can find kitchen cabinets that meet the needs of your busy household and provide a functional and attractive space for years to come. Please call us without any hesitation.