Are you thinking of setting up the kitchen of your new house? Or do you want to remodel your kitchen in the existing house? No matter what you are trying to do, when it comes to your kitchen, you will need to work on its storage capabilities because a kitchen is always in short of it. Without proper storage, a kitchen becomes untidy and unorganized. That is why you should put all your focus on the kitchen cabinets. If you want new ones, then you must look for a professional company which can help. We, at Contract Remodeling Services, Inc., can be the right choice for you. We are an established and reputable company that has been in this field for more than 42 years. We can offer you whole house construction and remodeling, flooring, plumbing, kitchen cabinetry, and many more such services for both residential and commercial purposes. We are known for our quality products and services and customer-oriented approach. So, if you are based in areas such as Pflugerville, Georgetown, Austin, Round Rock, or Cedar Park, then you must opt for us.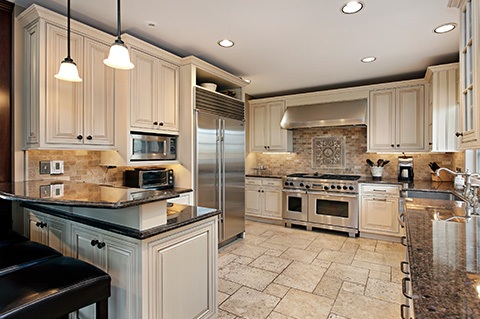 Here, we have put together a few things to check before ordering your kitchen cabinets. Take a look.
You must ensure that the cabinets that you are getting made must match the existing kitchen interior. You should check the design of the kitchen and accordingly choose the color and texture for your cabinets. This will create an impressive impact overall.
You should pick cabinets which fit in your kitchen. That is why you must not forget to check the measurements of the space allocated for your new cabinets and then tally it with the cabinets you are buying or ordering. Or else, you will have to face an inconvenience unnecessarily.
So, if you want to choose our kitchen cabinetry, then contact us now.