Are you thinking of building a house from scratch? Then, you should begin with your kitchen. Kitchens are quite complicated because you have to design it according to your comfort and convenience so that cooking everyday meals becomes easier. Getting the right kitchen design is the heart of the plan. That is why you must hire a professional to plan the kitchen layout for you. We, at Contract Remodeling Services, can be the right choice for you. We are an established and reliable company which has been in this field for more than 42 years. We can provide you with a wide range of services, like home remodeling, kitchen and bathroom remodeling, and cabinetry to even flooring, plumbing, drive all, and so on. We are known for our vital variety of services under the same roof along with our utmost dedication towards all our clients. So, if you belong to areas such as, Austin, Cedar Park, Round Rock, Pflugerville, or Georgetown, then you can opt for us.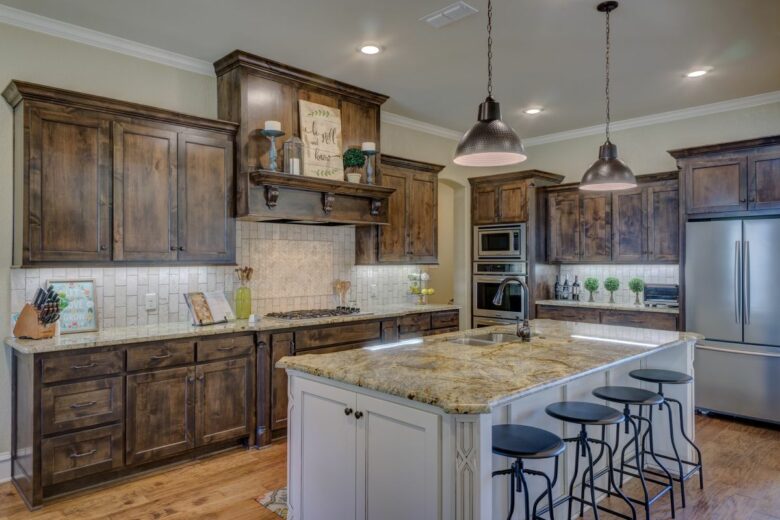 Here, we have put together a few tips for kitchen design that you need to keep in mind. Take a look.
Go for additional storage
You should always understand that kitchen essentials are ever growing and you will require more and more space for these essentials to be stored properly. A properly stored kitchen looks neater and more organized, thereby giving you a more comfortable and convenient cooking experience.
2. Appealing elements
It is true that a kitten should be functional but it also should be appealing. You should make sure that all the elements in your kitchen are well coordinated and complement each other so that they can together create a beautiful interior, adding to the overall value of your house.
So, if you are thinking of choosing us, contact us today.