Home Remodeling, Bathroom Renovations, Small Bath Remodel, and Kitchen Cabinets, by General Contractor in Round Rock, TX
You've been thinking about it for a while now. Should you finally move on those bathroom renovations? Maybe you only need a small bathroom remodel, but it would make a world of difference. Or maybe a kitchen remodeling is in order, perhaps with updated kitchen cabinets. No matter what your home renovations include, Contract Remodeling Services is who you should call for expert service and beautiful design.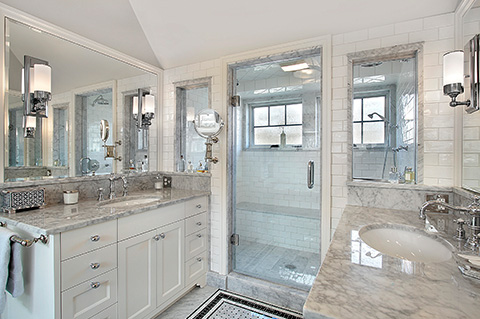 Bathroom Remodeling and Kitchen Remodeling in Round Rock
Bathroom remodeling and renovations are a fun project we enjoy as much as our clients. We go beyond the job of a general contractor to make sure your bath remodel has the unique stylish features that make your bathroom one-of-a-kind. Let us be your design-build contractor to bring your design to reality with our streamlined process.
Kitchens are no longer a cookie-cutter design and every part is specially designed for the home, the function and most importantly, the family that lives there. Custom cabinets, unique finishes and more are part of our kitchen designs. Having a great kitchen design from a design-build contractor is like putting a design firm and a general contractor together.
Residential and Commercial Construction in Round Rock, Texas
No matter if you have a home remodeling project going on, be it a kitchen design and remodel, a bathroom remodel scenario, or other projects, Contract Remodeling Services is your go-to residential general contractor. We have the experience and expertise to bring your dreams into reality. But don't think we are only a residential company. We have more than 40 years of experience as a general contractor working on commercial projects including new builds, interior remodeling, and exterior remodeling and site work. As commercial construction experts, we don't have standard commercial design and can work with your company's brand standards or custom design to get the look you need.
Round Rock, Texas, is known for its outdoor activities and historic sites. Round Rock is perhaps best known as the international headquarters of Dell Technologies, which employs about 16,000 people at its Round Rock facilities. Round Rock was named after a large round and anvil-shaped rock in the middle of the creek. This round rock marked a convenient low-water crossing for wagons, horses, and cattle. Round Rock is home to the Class AAA Pacific Coast League minor league baseball team Round Rock Express, which is co-owned by MLB Hall of Famer Nolan Ryan.
Contract Remodeling Services is dedicated to meeting your needs.
Our company is licensed and insured for your protection. Call us now at 512-278-8975 to get a free estimate on your next bathroom remodeling project!