Home Remodeling, Home Renovation, Kitchen Remodeling, and Bathroom Remodeling in East Austin, TX
You don't need to build a brand new home in East Austin, TX in order to get the features you want. Home renovations and home remodeling allow you to keep the positive aspects of your current home while adding the features that you really desire. At Contract Remodeling we have been helping homeowners love their homes even more for more than 40 years. Whether it is a kitchen remodeling job, a bathroom remodeling project, or other home renovations, we can help to make your home one that you enjoy living in a showing off. Reach out to our professional team today to discuss your desires and let us make them happen.
Kitchen Remodeling and Bathroom Remodeling in East Austin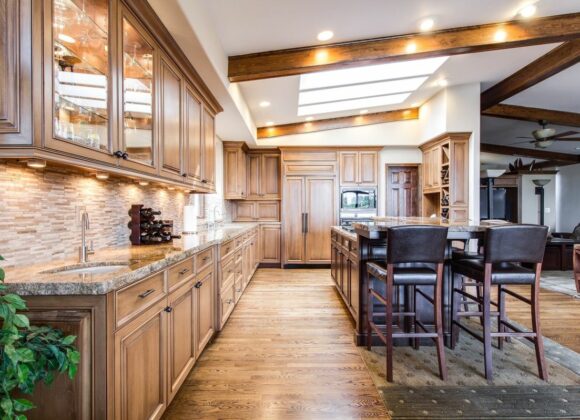 Is your bathroom too small? Are the appliances in your kitchen not in the right locations? Do you want to update either room and bring it to a more modern look? Bathroom remodeling or kitchen remodeling can be a big undertaking but the end results are a room that functions better for how you use it and can also provide a chance to upgrade things and to correct known problems and unknown problems.
Custom cabinets as part of your kitchen remodel can help to maximize the available storage space you have. Expanding your bathroom and changing the layout of your home can make your bathroom more enjoyable while providing the needed space for storing towels and other needed items in the room rather than taking up space elsewhere in your home. Tell us what you are looking for and we will design a room remodel that incorporates all of your desires.
Home Renovations and Home Remodeling in East Austin, Texas
Maybe you are perfectly happen with your bathroom and kitchen, but that doesn't mean that there aren't other areas of your home in East Austin, Texas that you don't want to improve. Perhaps your windows are still single-pane relics that are past due to be updated. You may want to have an addition to your house for another bedroom or an office for your small business. No matter what you are looking to accomplish, we will put our years of experience to work for you and your home.
Contract Remodeling has helped make East Austin, TX one of the fastest-growing areas. From the hip and eclectic restaurant scene to the walkable neighborhoods that are nearby, East Austin is a place that both pushes the envelope while utilizing the best of the past. Murals are a staple of the scene as well, and there are plenty of outdoor activities from parks to art galleries to take in. Contact our team to get started on your home remodeling project today with an experienced company.