Commercial Construction in Austin, TX
Commercial Construction Austin, TX, Trusts – 512-278-8975
Whether you have an enormous office building or small retail space in Austin, TX, commercial construction requires the services of experienced renovation specialists. Contract Remodeling Services, Inc. provides commercial renovations for structures of any size in Austin. Our commercial construction team offers a complete renovation experience, from professional remodeling design to top-quality materials.
Contract Remodeling Services, Inc. brings you project managers with extensive experience in the commercial construction industry. From upgrading your commercial building to lease space remodeling, everyone from you to your renters will enjoy the benefits of our construction services. Types of commercial remodeling services our Austin construction team can perform include soundproofing, plumbing, flooring, drywall, painting, excavation, and more.
Besides providing these services, our experts can help you identify and choose the best materials to make your building stand out from others in Austin, TX. Our project managers provide you with designs unique to your construction projects, regardless of the size of the job.
Commercial Renovations in Austin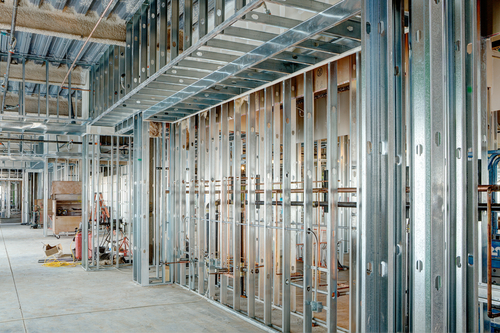 There are several different reasons to renovate your commercial space. These could include bringing it up to code, redesigning the layout, or upgrading the space for new tenants. No matter the reason, renovation requires a number of construction projects. Contract Remodeling Services, Inc. helps by providing you with access to multiple commercial construction specialists in one place. Our team handles construction projects of every size and can renovate your entire commercial building from the ground to the roof.
Contract Remodeling Services, Inc. has designed and renovated all types of commercial construction in Austin, TX, including:
Retail stores
Strip malls
Restaurants
Office buildings
Medical and dental offices
Our extensive experience allows us to complete renovations for any commercial space in Austin.
Commercial Remodeling in Austin, Texas
As the capital city of Texas, Austin continues to grow as the cultural epicenter of the state. Over 960,000 citizens call Austin home, taking advantage of the area's economic and technological growth. Employment opportunities include well-known companies like 3M, Amazon, and Google. At the same time, families with college-age children can send them to the University of Texas at Austin, one of the country's largest universities.
With so much potential, it's easy to understand why many of the nation's most prominent companies put down roots in Austin.
Flawless and durable commercial construction helps building owners attract new renters, and Contract Remodeling Services, Inc. provides the best commercial renovations in Austin. Contact us today to learn more about remodeling your commercial space.